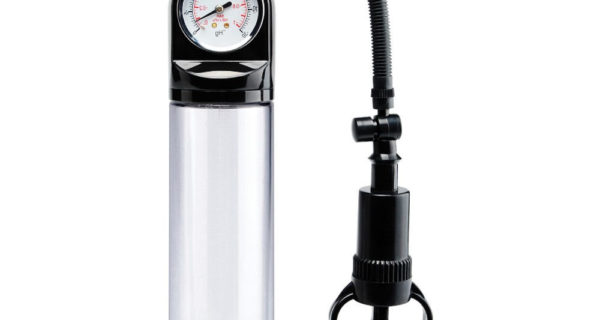 Penis extenders and Vacuum Penis Pumps are often advertised together. Men use them to increase the size and there are plenty of fans for both devices. But
does that mean they are interchangeable? Can a man who wants long-term gains achieve his goal by using a vacuum pump? While this may seem like a simple question to some the answer often surprises a great number of men.
Vacuum Penis Pumps vs Penis Extenders
To answer the question simply penis vacuum pumps are very different than extenders. The differences begin with how each kind of device works. Pumps work exactly as they sound they would – by creating a vacuum that engorges the penis beyond its usual girth.
The results vacuum pumps deliver can be seen almost immediately. Men who want to improve the girth of their penis use these devices immediately before sex. The results are dramatic and men are generally pleased with the results. But they short-lived. The results gained by using a vacuum pump typically only last for a few hours and are gone completely by the following morning.
Penis extenders, on the other hand, work by exerting controlled pressure and tension to the penis over a long period of time. These devices focus mainly on lengthening the penis. In order to achieve that goal without sacrificing the girth a man currently has, it must be done slowly which means it can take several weeks or even months before men begin to see results. While the process takes longer, the results are long-term.
Determining Which is Right for You
Knowing which device to use can be a serious issue for some men. After all, the idea of enlargement often means increasing both length and girth – so is that a realistic goal?
Most experts agree that beginning with a penis extender is the best approach. Since using a Vacuum Penis Pumps to increase girth doesn't diminish length, it is best to achieve the length you want to determine if you really need the extra girth.
Having said all this, it's important to point out that vacuum pumps have not been proven to be able to deliver long-term improvements in terms of increased girth. There is a growing community of men who claim that when pumps are used regularly and in a specific way, men can achieve permanent gains in girth similar to the gains they achieve with penis extenders.
The claims have not, however, been tested in the ways that penis extenders have been tested and studied over the past few years. This is an important distinction. As more men learn about the clinical trials and controlled testing penis extenders have undergone they sometimes assume that means vacuum pumps have been studied in the same way but this simply is not the case.
Both penis extenders and Vacuum Penis Pumps can help men achieve the results they want in terms of penis size and shape. While the two work very differently and achieve different types of results, they can be used in a complementary way for men who want the whole package, so to speak. For men interested in this approach, more detailed research through male enhancement websites can help them develop the enlargement approach of their dreams.