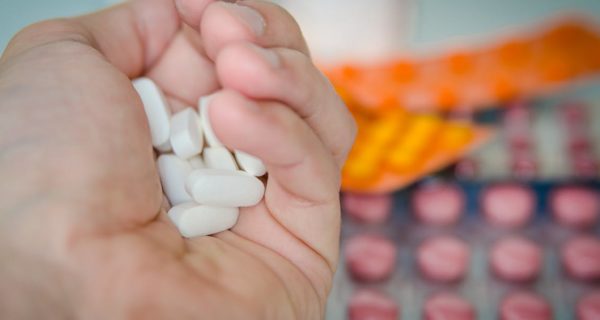 Many men have gone to great lengths in order to sculpt their body. Some adhere to strict diet and exercise routines or they use specific combinations of treatments,
vitamins, and supplements. Whatever they choose, most men do it after doing some research to find the products and options that are as healthy as they are effective. But some men place efficacy over health and they may end up engaging in practices or using products that can harm their health.
Steroids are probably the biggest example of this problem. People use steroids all the time to improve their health and they can be a part of a healthy routine. But steroids used to boost muscle mass or "improve" time at the gym can quickly go from enhancement to endangerment.
There are many common – and negative – side effects to using steroids. Users report varying degrees of problems ranging from an increase of breast tissue (sometimes referred to by the derogatory term "bitch tits" or "moobs") to mood swings, acne and a reduction in testicle size, sexual interest, and erectile health.
Still, there are fans of limited steroid use who claim it can be a safe and effective way to improve gains from the use of steroids. There are also a great number of men who used steroids in the past and may still be dealing with some of the side effects associated with them. Whatever the situation, men who want to learn more about their penis enlargement options in conjunction with or in the aftermath of using steroids should consider a few important things.
Techniques – When it comes to penis enlargement, men have several options. Traction devices, surgery, stretching and even supplements can all play a role. When you add in the effects of steroids, you may need to consider how these techniques will be affected by the steroids. Traction devices, for example, stretch the penis in order to elongate it. Men working out and using steroids may want to consider how body modification may be impacted by steroids.
Reviews – Penis enlargement reviews are written by a wide variety of men. Each person relates their own experience which can vary widely from one man to another. For this reason, men who currently use or who previously used steroids will want to look for reviews written by men who mention this same practice. Since steroid use is illegal in some areas and frowned upon by some groups, men sometimes refer to the practice with code words and names. Juicing is the most common word used for steroid use so searching for penis enlargement reviews that mention that word can help you understand how men in a similar situation have fared.
Supplement Interactions – While many people claim there are no adverse side effects to supplements, the fact of the matter is that these products can be very potent. Since herbs and vitamins have a long history of clinical testing which can help you know if you will experience any side effects or adverse interactions. Check how supplements interact not only with steroids but also with any other prescribed or over the counter medications you are taking.
The legal and ethical issues surrounding steroid use continue to a topic of debate in a number of groups, subcultures, and communities. Men who use steroids often do so in an attempt to improve the way their body looks. So, at the end of the day, we are talking about men who want to look great, feel good and perform to the best of their abilities.
With that in mind, men are responsible for researching how their penile enlargement plans will mesh with other forms of body modification they engage in. They can initially do this by reading up on the science behind the products and techniques they choose to use. They can also look for penis enlargement reviews written by guys who engage in similar practices for the best idea of how they will be likely to respond.